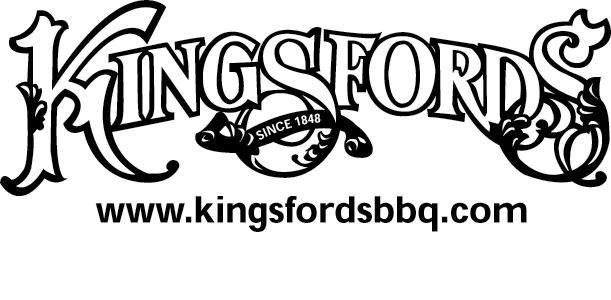 Welcome to the Kingfords Website. Here you will find all information on our quality line of products that you need to make your next barbecue an event to remember!
Our history is long and always has been dedicated to creating the highest quality product. Inventing and designing world renowned products since 1848, the T. Kingsford family is pleased to join the barbecue craze. Kingsfords dedication to quality exceeds six generations. My great, great, great grandfather, Thomas Kingsford established the world's foremost corn starch factory in Oswego, New York. His son, Thomson, established The Kingsford Foundry and Machine Works in 1864. He designed and manufactured a variety of steam engines, boilers, and pumps. Five generations managed the above companies.
Faithful to this tradition of excellence and having relocated to Kansas City, my family and I stay true to history with excellence in food manufacturing. You will be tasting some of Kansas City's finest barbecue, having won the title of American Royal Grand Champions in both the Buffalo Wing and Side Dish Competitions. Try one of our favorites!
KINGSFORDS is a registered trademark. Licensing and co-branding opportunities available.
Click here for our favorite recipes or enter the store.